​The reasons we love what we do...
"Helping and offering support to people has always been my passion. I began this journey as a means to aid those who couldn't do it for themselves. There is nothing quite as valuable as seeing the end results of what seemed like a challenge to so many." ~ Cindy

"It's a privilege to share an intimate space in people's lives in the hopes of making their life journey all that they've dreamed it could be." ~ Athena

"I became a guardian to be able to look at each person holistically and then help them to find all of the pieces that support them in their journey." ~ Kara

"The role of a guardian representative allows me to develop personal relationships with others to understand how they see their future and how I can directly serve them to help reach their full potential." ~ Elise
​
Powered by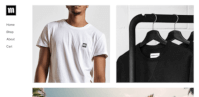 Create your own unique website with customizable templates.